ISO 5211 Direct Mounting Pad Ball Valve Advantage
Posted on January 1, 2013
Direct mounting pad ball valve allows pneumatic, electrical, motorized actuator or quarter turn worm - gear box can be bolt easily directly on the mounting pad (as per ISO 5211 standard) of the valve body. By the ISO Direct mounting pad design any time easily to switch over by manual operation to automation by pneumatic or electrical without requirement of any extra parts.
No requirement of any extra mounting brackets, couplers or distance piece to joint connectors between valve stem and actuator/gear box are required. The bottom of the actuator or gear box is rest on the ISO 5211 mounting pad flange of the valve body.
No extra moving parts in this design which benefit is no chance to twist of any parts after a long operation of valve. Due to absence of bracket, adapter and coupler no chance of any corrosion. Direct mounting pad design ball valve avoid a number of problems and extend a operation life of valve.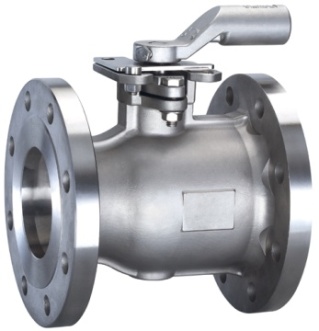 Simply Engineering advantages of ISO 5211 Direct Mounting Pad Ball Valve
Standard Features & Quality Product
Fire Safe Design, Blowout Proof Stem with Antistatic Device suitable in Oil, Gas, Petrochemical & Hydrocarbon Sector.

No joint between valve, actuator, stem and coupler. Less moving parts. Contact in between only Valve & Actuator.

Available with Standard Body & Trims Material option - ASTM A 216 GR. WCB / A 351 GR. CF8 / A 351 GR. CF8M / A 351 GR. CF3 / A 351 GR. CF3M / A 351 GR. CN 7M / A 352 GR. LCB / A 352 GR. LCC

ISO 5211 International Stanard allows to easy match with Gear Box and Actuators

Heavy strenth of actuator and valve joint due to no bracket and joints.

Gland Design in a valve to avoid easily lekage from valve stem. By the help to two bolt tightening in a short time leakge problem solve.

Mostly ISO 5211 Direct mounting pad Ball Valve supply with V - Ring set PTFE Packing, which allows very less tighten of gland bolt.

Smoth Operation, Easy Long Life and Trouble free operation

Valve Handle Locking Device Feature

Best compact package of Valve + Actuator, required less operation area and less load on pipe line.

Easy to uderstand of assembly valve and actuator and also advantage to reduce torque of ball valve.

Valve Design Option : Single Piece Design Reduce Bore, Two Piece Design Full Bore & Three Piece Design Full Bore Ball Valve

Design Standard : BS 5351, BS EN ISO 17292, API 6D
All above data and content subject to copyright ©